Post Optional Practical Training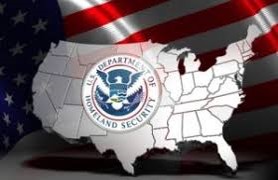 Your F-1 student status allows up to one full-year (12 months) of off-campus employment authorization for each higher level of college/university education completed, in order to gain practical experience related to your major field of study. This year of U.S. work permission is called Optional Practical Training (OPT).

In order to apply for OPT, F-1 students must request approval from your DSO. A DSO makes this recommendation in SEVIS and by endorsing a student's Form I-20, "Certificate of Eligibility for Nonimmigrant Student Status." The student must then file Form I-765, "Application for Employment Authorization" and supporting documents with U.S. Citizenship and Immigration Services (USCIS), and if approved, USCIS will issue a Form I-766, "Employment Authorization Document." You cannot begin your training until you receive your authorization from USCIS.


Start your Post OPT Form I-20 request


Before reporting or making a request - OPT Service Fee
Once you have been approved for work on OPT and received your EAD card, you are eligible to begin working. As soon as you have been hired, you must begin reporting the necessary information to the US government to maintain lawful status in the United States. The Office of International Student Services will assist you with this throughout your OPT period at a fee of $500 per year after you graduate from FDU.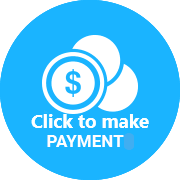 OPT SERVICE Fee: Your fee will be valid for one year after payment has been received and posted to your account. After you receive your payment confirmation, please upload a copy of the confirmation ► here



Post-Optional Practical Training Reporting Requirements
You must report changes in employment, residential address, phone number, email, or legal name within 10 business days of the change. Failure to report these changes will lead to the termination of your OPT and F-1 status by SEVIS.

Report to ISS – International.fdu.edu
Report New Employer

1. Name of employer
2. Job/Position Title
3. Major/program of Study
4. A list of job-related duties
5. Short explanation describing how your employment is directly related to your major/program of study from Fairleigh Dickinson University. 1

The student decides to exit the United States and complete F-1 status prior to the end date of OPT work authorization
Complete an End of OPT Request
1. Indicate "completing OPT and exiting the United States"
2. Date of departure from the U.S.
Legal Name or new email address
Email iss@fdu.edu with a scan of the passport page showing the new name.
If you wish to obtain a new OPT I-20 with your employer information, please complete an I-20 Reprint Request

Report to the SEVP Portal
Within seven (7) days of your OPT start date you will receive an email from the Student and Exchange Visitor Program (SEVP) to your FDU email with a link and instructions on how to create your SEVP portal account. Please create your SEVP portal account as soon as you receive the email from SEVP as the link is only valid for a short period of time. For assistance on how to set up your account visit Study in the States website.

Report loss or end of the job
You cannot accrue more than 90 days of unemployment throughout the 12 months of post-completion OPT. Unemployment days will be accrued for every day you are not employed, beginning the first day of your OPT, as indicated on your EAD card.
1.Indicate the ending date of the last job
2. DO NOT DELETE EMPLOYER(s)

UPDATE your U.S. Residential Address, and or phone number
Go to the SEVP portal and update your information.
Documenting OPT Employment
1 You are required to submit evidence — for each job — of the position held, proof of the duration of that position, the job title, the hours worked per week, contact information for your supervisor or manager, and a description of the work. If it is not clear from the job description that the work is related to your degree, we highly recommend that you obtain a signed letter from the employer's hiring official, supervisor, or manager stating how your degree is related to the work you performed. This will help when reporting how the job is related to the degree to ISS. Keep this in your personal records as well.
2 It is recommended that you keep documentation of all your employees. In the future, you may be asked by DHS/USCIS to provide proof of your detailed employment history during OPT.
Services for Students on Post OPT
► OPT Employment Reporting - use this link to report an initial employer or change of employer.
One eligibility requirement for practical training is that the practical training opportunity is "directly related to the student's major area of study The requirement that practical training is directly related to a student's major area of study is longstanding and meant to ensure that the employment experience supplements the individual's educational pursuits.
► Travel Signature - use this link to request a travel signature. The signature on page 2 of the OPT I-20 is valid for 6 months from when it was signed. If your re-entry date is within 6 months from the last signature, you will be eligible to re-enter on that I-20. However, if you re-enter after the 6-month time frame, a new travel signature is required.

► Cap-Gap - use this link to request a Cap-Gap I-20
Current regulations allow certain students with a pending or approved cap-subject H-1B petition to remain in F-1 status during the cap-gap period. Cap-subject H-1B petitions that are timely filed for an eligible F-1 student that requests a change of status to H-1B on Oct. 1 qualify for a cap-gap extension. Students are strongly encouraged to stay in close communication with their petitioning employer during the cap-gap extension period for status updates on the H-1B petition processing.
Please note: F-1 students who have entered the 60-day grace period are not authorized to work. If an H 1B cap-subject petition is properly filed for a student who has entered the 60-day grace period, the student will receive the automatic extension of his or her F-1 status, but will not be authorized to work since the student was not authorized to work at the time H-1B petition was filed.
► Transferring Out - use this link to request a transfer to another F-1 SEVIS-certified school.
DSOs can transfer F-1 students to another SEVP-certified school if the conditions are met allowing the F-1 SEVIS transfer request; but if the conditions are not met, SEVIS will prevent an F-1 transfer request.

Student's SEVIS record is in one of the following statuses:
Active

Completed*

Terminated *
*Completed and Terminated records require a U.S. Citizenship and Immigration Services (USCIS) reinstatement supported by the transfer-in school.
► Post OPT Frequently Asked Questions
► 24-month STEM OPT - use this link to apply for an extension of your Post-OPT.
F-1 students who receive science, technology, engineering, and mathematics (STEM) degrees may apply for a 24-month extension of their post-completion optional practical training (OPT) and work for an employer who is enrolled in E-Verify.
Are you eligible: Eligibility for the STEM OPT Extension