Pre-Arrival Information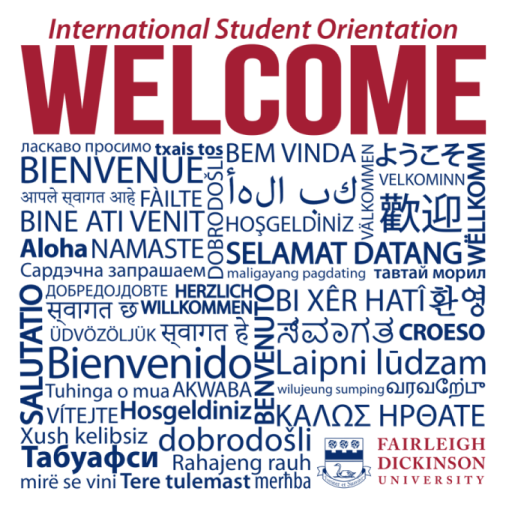 We are excited that you will be joining us for Spring 2023!
Below you will find information about preparing for your arrival, campus orientation, and international student support services as you transition to Fairleigh Dickinson University. You will also find information on opportunities both academic and extracurricular available at FDU.
If you have already started STEP 1 or STEP 3 and are returning to complete these submissions - log in to your My ISP portal by clicking here (Please do not restart the programs.)
---
Follow these steps to complete your SEVIS Check-in process at FDU for Spring 2023
STEP 1 Pre-Arrival Modules
Please complete the Pre-Orientation Modules prior to your arrival to the FDU campus.
► F-1 students
► J-1 students
STEP 2
Complete MANDATORY Health Requirements
► Please access the Medicat Patient Portal where you will be given instructions on how to complete your medical records. This includes proof of Covid 19 vaccination. If you are unable to upload your health records into the portal, check your FDU email for the individual forms that need to be filled out and signed by your physician.

For Health Clearance questions:
​Florham Campus Department of Student Health Services – 973-443-8535
Metropolitan Campus Department of Student Health Services – 201-692-2437

STEP 3 F-1/J-1 SEVIS Check-in (Due 01/25/2023)
Immigration Check-In is required of all F-1 international students for SEVIS registration. Complete this section AFTER you have arrived in the U.S. and have a U.S. address to provide ISS. You are allowed to enter the U.S. 30 days from the Program Start Date on your Form I-20.
► F-1/J-1 Student SEVIS Check-in
We will see you at International Student Orientation!


All new students who will study on an F-1 or J-1 student visa are required to attend International Student Orientation. This orientation has been designed specifically for international students and covers very important information about maintaining visa status, safety and wellness resources, tips for cultural adjustment, and much more. Orientation is MANDATORY for all new students and transfer students starting classes at FDU for the first time in Spring 2023.




If you have questions, please feel free to explore:




If you have questions regarding the process you can contact us via email at iss@fdu.edu.